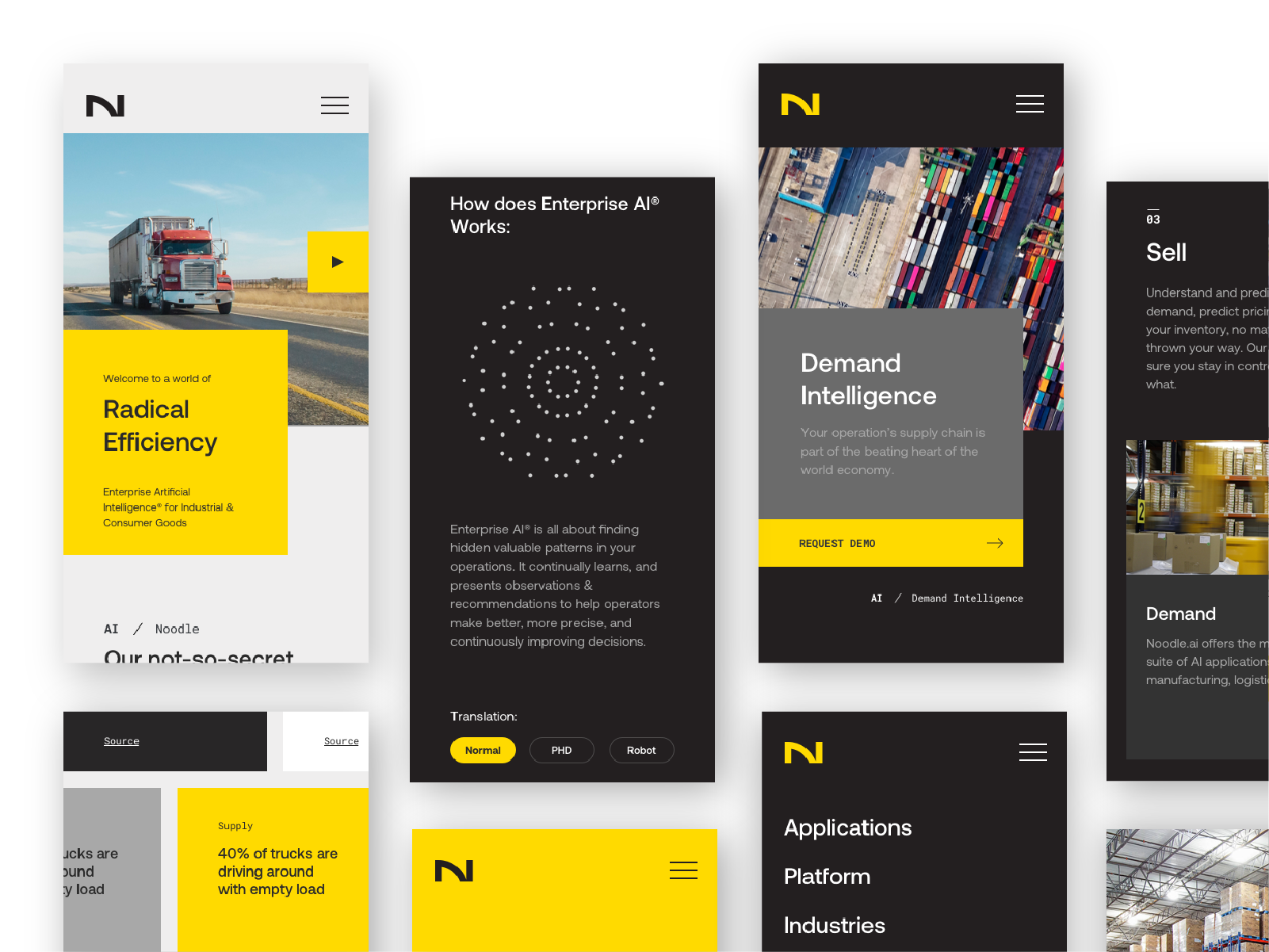 Noodle.ai delivers AI products to the industries that directly impact the global economy. By surfacing predictions and trade-offs at every stage of the supply chain, Noodle.ai gives business leaders the ability to identify knock-on effects of their choices so that they can make responsible decisions, saving money, time and the world's resources.
Through close collaboration, Ueno and Noodle.ai discovered the company's over-arching vision – to create a world without waste, a world without overproduction, defects, unnecessary transport, emissions, delayed and ill-formed decisions. "Radical efficiency" became the strategic rallying cry that influenced everything from messaging to visual identity, website design and even brand moments for their new office space.
The new brand includes a strong new logo in the form of a bold 'N' monogram which also cleverly spells out 'AI', a modern typography system and a color palette inspired by the industrial workplace. The brand and website achieves a crisp technical look, while delivering clever, math-infused copywriting, tone of voice and web interactions that showcase Noodle.ai's quirky and smart company culture.
www.noodle.ai